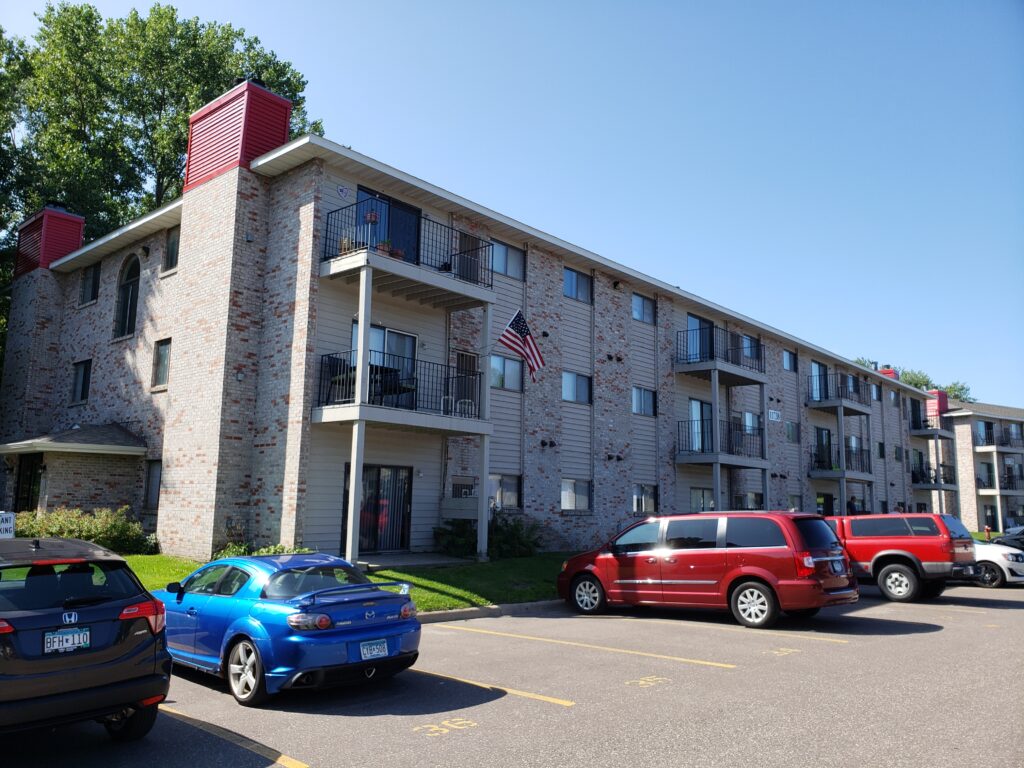 Over the past several weeks (August and part of September 2019), Simonson Appraisals appraised 20+ apartment buildings across Minneapolis/St. Paul and greater Minnesota as part of a single portfolio.
Appraisal portfolio assignments are excellent projects as it allows us the time and resources to do a deeper dive into value trends impacting the property sector and analyzing income and expense trends. My favorite part of this process is talking to countless buyers, sellers, brokers and market participants to glean the latest insights. Collecting and analyzing the data allows us to reciprocate and be a resource to the market participants who, without their help would make our career so much more difficult!
Here are some of the general market trends we identified across Minnesota.
Simonson Appraisals has appraised numerous greater Minnesota apartments ranging in size from about 12 to 150 units. The geographic region has spanned the "banana belt" surrounding the Minneapolis/St. Paul metropolitan area. The primary cities forming the "banana belt" include Rochester, Mankato, St. Cloud and Duluth, as well as county seats and smaller rural towns in between. This allows us to complete in-depth analysis of historical income and expense statements on completed assignments. Additionally, the firm supplements the internal observations and data by constantly interviewing apartment owners, brokers, property managers and lenders. The following discusses general rent, vacancy, operating expense, and capitalization rate trends in greater Minnesota.
Rents
Generally speaking, rents have remained strong into 2019, with most communities able to increase rents. Additionally, in our latest work, we observed small towns in west central Minnesota have fewer demand generators and this impacts the ability for rent growth.
The quick story here is rents generally continued their upward ascent that has now been in place for several years in the outstate MN apartment market. Overall, low vacancies and steady renter demand allowed owners and managers to implement one or more rent increases. Caution is advised in rural, small-town settings as rent growth is more difficult to achieve. However, not all properties are operated and managed the same and some owners tend to be more conservative regarding rent growth.
Vacancy Trends
Vacancy rates in communities such as St. Cloud, Mankato, Rochester, county seats and smaller communities remained quite low. After several years of vacancy approaching 10%, Fargo/Moorhead is again seeing a decline in vacancy rates with overall rate for the metropolitan area at 7.93%. Small towns with less than 2,000 people often have varying degrees of vacancy.
The low vacancy rates across most of greater Minnesota are attributable to favorable employment and economic trends and rental rates that remain below levels necessary to support new construction costs. The larger markets such as Rochester, Mankato, St. Cloud and Duluth have seen new apartment development.
Operating Expenses
Real estate taxes are generally cited as the one major area of concern. As values have increased over the past few years and sales become available, this tends to be the one consistent expense line item that is of concern to investors. Utility expenses tend to increase annually. A review of historical operating expenses for most properties suggests relatively stable expenses for other line items. With low vacancies in most markets and steady rent increases, operating expense ratios have stayed flat or decreased. Rising labor and maintenance costs are often cited as a concern in larger metro area properties, but less so in smaller communities.
Capitalization Rates
Capitalization rates across greater Minnesota appear to have remained relatively stable in 2018 into 2019. It has been evident over the past several years that more buyers are searching for investment opportunities beyond the Minneapolis/St. Paul metro area. Higher quality apartments in the larger communities (such as Fargo, Mankato, St. Cloud, etc.) are in the approximate range of 6.00% to 7.00%. Rochester and St. Cloud have seen a few larger, newer properties trade with cap rates below 6.0% and approaching 5.5%.
Cap rates for average-to-good quality properties in smaller communities generally range from about 6.5% to 8.5%. Properties with some level of deferred maintenance and/or older properties tend to sell at cap rates of 8.0% and above. Of course, each property is unique and must be analyzed independent of the general market parameters.
Most market participants report general optimism for continued strength in the greater Minnesota apartment market, particularly in communities with a stable economic and tenant base.
Mitchell Simonson, MAI has been in commercial real estate for 15 years and founded Simonson Appraisals on January 1, 2019. Mr. Simonson enjoys writing about and discussing commercial real estate, personal development and business. Do you have questions on these topics? Contact him today!